FEATURED STORIES & EVENTS
15 more designs on utility boxes throughout the city!...
Pay at downtown businesses with your phone!...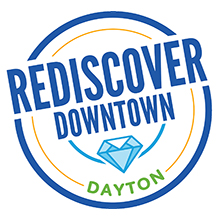 The Rediscover Downtown Dayton Action Plan was developed by nearly 100 community volunteers and stakeholders to address short- and long-term needs for downtown's recovery from the COVID-19 pandemic.
LEARN MORE ABOUT THE PLAN
The founder and principal of Woodard Development is respo...
The next steps in development will convert a pair of...
MORE PROGRESS STORIES