CURRENT LIST OF DDP BOARD MEMBERS
DOWNTOWN DAYTON PARTNERSHIP

BOARD OF TRUSTEES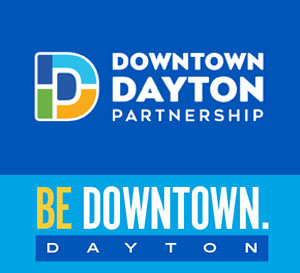 The Downtown Dayton Partnership's Board of Trustees includes downtown property and business owners, elected officials, downtown residents, and other key stakeholders. The full board meets on a quarterly basis, while the executive committee and various working committees meet more frequently to focus on projects and issues that are key to downtown's success.
CO-CHAIRS:
Mayor Jeffrey J. Mims, Jr.* – City of Dayton
Dan Meixner* – Chaminade Julienne Catholic High School
Javad Adinehzadeh – Zahra Investments, LTD
Edward Bentley* (Treasurer)
John Buscemi – TriComB2B
Michael Colbert* – Montgomery County
Carly Cox – JJR Solutions
Juanita Michelle Darden – Third Perk Coffee House & Wine Bar
Lainie Dean* – Premier Health
Shelley Dickstein* – City of Dayton
Jason Dorsey – The Windsor Companies
Sarah Hackenbracht – Greater Dayton Area Hospital Association
Peter Haley* – Gosiger, Inc.
Lisa Hanson – Culture Works
Jeff Hoagland – Dayton Development Coalition
Madeline Iseli* – Sinclair Community College
Helen Jones-Kelley – Alcohol, Drug Addiction & Mental Health Services
Dan Kane – Citywide Development Corporation
Chris Kershner – Dayton Area Chamber of Commerce
Larry Klaben – Resident, Performance Place
Vincent C. Lewis – The Hub at The Dayton Arcade and UD Crotty Center
Deborah Lieberman* – Montgomery County
Julie Liss-Katz* – Dayton Business Committee
Brian Martin – Miami Valley Regional Planning Commission
Kevin McGree – Stratacache
Emily Mendenhall – Lily's Dayton
Jenny Michael* – CareSource
Pam Plageman – Montgomery County Convention Facilities Authority
Marya Rutherford-Long – Fifth Third Bank
Bob Ruzinsky* – Greater Dayton RTA
Greg Scott – City Plan Board
Chris Shaw – City of Dayton
Ty Sutton* – Dayton Live
David Taylor – Dayton Early College Academy
Jeffrey Trzeciak, Dayton Metro Library
Lisa Wagner – Levitt Pavilion Dayton
Sam Warwar* – Coolidge Wall Co. LPA (Secretary & General Counsel)
Karen Wick-Gagnet – Coco's Bistro
David Williams – Cross Street Partners
Jason Woodard* – Woodard Development (Vice Chair)
*Executive Committee
Updated January 2023

For more information about the DDP Board of Directors, contact DDP President Katie Meyer at (937) 224-1518, ext. 224, or at meyer@downtowndayton.org.