DOWNTOWN DAYTON PARTNERSHIP

MEMBERSHIP
The Downtown Dayton Partnership welcomes all downtown businesses to become members of our organization. The DDP is the only organization that focuses all of its attention and efforts on the center city. Membership fees are based on the number of employees at your business.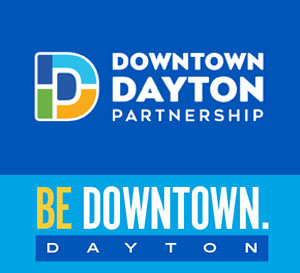 As a member of the Downtown Dayton Partnership, you'll enjoy benefits like:
– Inclusion in our calendar and various publications, both printed and email
– Your Downtown Update, a newsletter keeping you abreast of downtown activities
– Fast Facts e-mails, updates on the latest happenings downtown (between newsletters)
– e-vents e-mails, weekly updates of activities downtown
– Street Closings e-mail alerts, announcing planned street closings
– Invitation to the DDP's annual meeting
– Find It Downtown, an annual printed consumer's guide to downtown
For more information about membership options and costs, please email Katie Meyer or call her at (937) 224-1518.
The Downtown Dayton Partnership is a 501(c)(3) nonprofit organization.