CONTACT US
What's on your mind?
We'd love to hear from you.
Use the form or info below to get in touch with us.
Contact form
Fill out and submit the form below.
To contact a particular staff member, simply call our office or visit our staff listing here.
We are located on the 6th floor of the KeyBank Tower, in the heart of Downtown Dayton. The main entrance to the KeyBank Tower is on West Second Street, between Main and Ludlow streets.
Our office is open Monday through Friday from 8:30 a.m. to 5:00 p.m.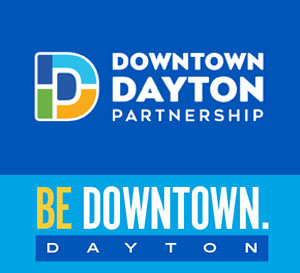 NEWS ON SOCIAL MEDIA
Help make RiverScape MetroPark even better!
Five Rivers MetroParks is developing a new site plan for RiverScape MetroPark and would like your input on what the park will offer in the future. Please take a few minutes to tell them about your experience with the park and how it can be improved for daily use. Those who complete the survey can enter to win prizes from Five Rivers MetroParks!
Take the survey now at srvy.pro/2A7UGVB/
Learn more about RiverScape and other downtown attractions downtowndayton.org/downtown-living/backyard-attractions/
...

See More

See Less
What are you going to eat for lunch today? Check out our interactive dining map to choose the perfect meal and support your local downtown restaurants!
Visit the link in our bio in the dining and drinks tab to explore dining options🥪
...

See More

See Less
We are excited to welcome a new business downtown this week!
Please join us at 1 p.m. this Friday, October 6, to celebrate the grand opening and ribbon-cutting of Massage Empress LLC!
The new studio is located in Liberty Tower, 120 W. Second St.. You're invited to welcome Callie and her business downtown and learn more about the massage and energy services she is now offering. Book now at massageempress.wixsite.com/massage-empress
Explore more of downtown's unique and independent small businesses at downtowndayton.org/things-to-do/shopping-services/
...

See More

See Less
SUBSCRIBE TO OUR NEWSLETTER(S)